Gallery
Browse completed portraits.
Have I drawn you? Search for your picture by your first name and / or the date that I drew you.
Order archival quality prints.
View the gallery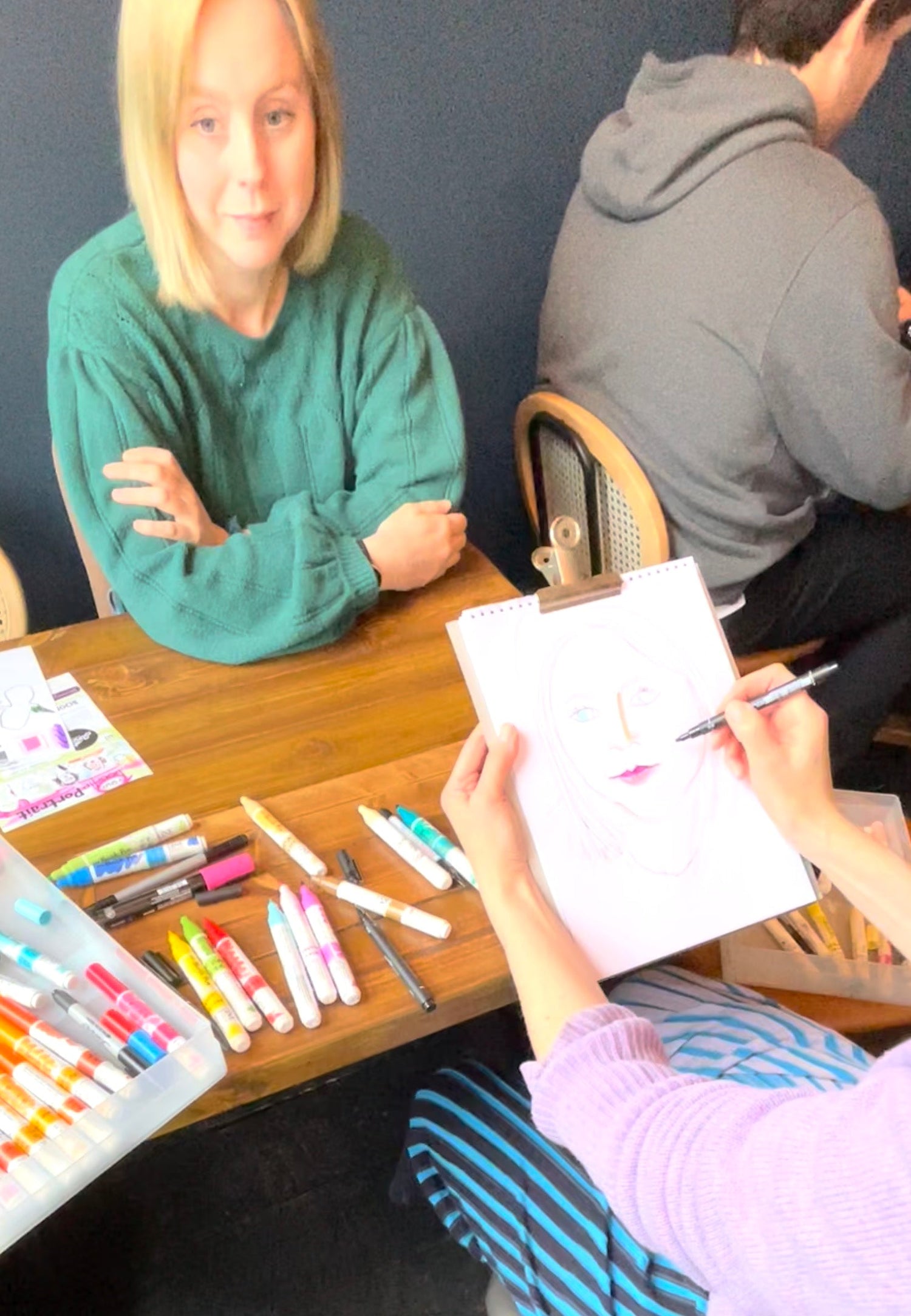 Live in situ
I am planning my next phase of drawing people in cafes. I'm thinking of doing this as a collaboration with a small digital file as a thank you.
My intention is to be as free as I possible with my drawing. I will explore the practice, accumulate some work and then exhibit when it has come together.
Everyone who has participated can be invited.
Contact me to arrange a cafe drawing